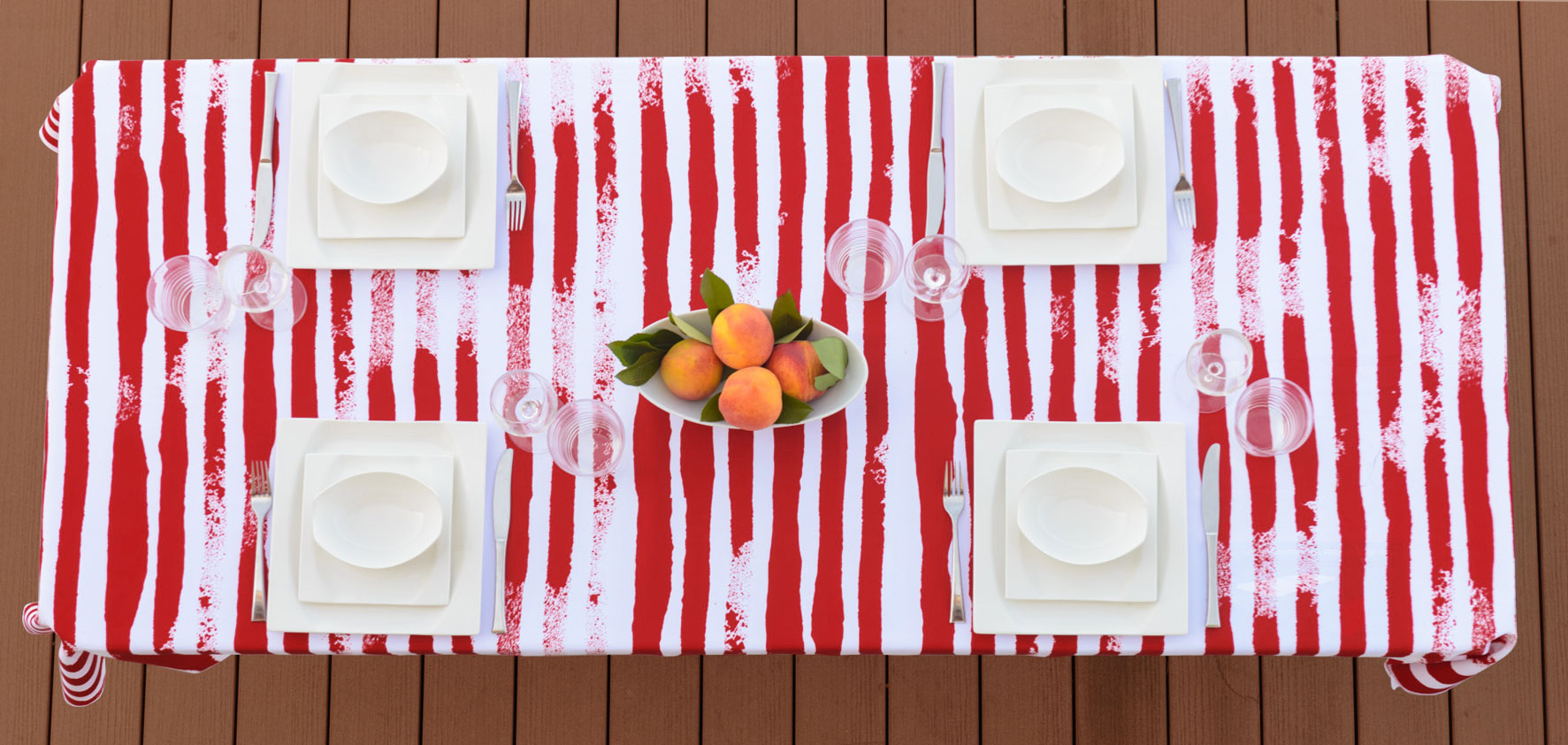 OUR STORY
Brenda Sacks has always enjoyed a passion for contemporary design and modern art. She spent many years working in the garment industry in Los Angeles as an apparel designer and manufacturer dreaming up designs and seeing them come to life. After a successful career in the garment business Brenda moved to La Jolla, California to pursue a more peaceful Southern California lifestyle.
Concerned with the worldwide accumulation of plastic waste, Brenda saw reusable bags being used in supermarkets while on a trip to Australia in 2004. She immediately had a vision of bringing the idea to the States. A year later, together with her brother and son, she co-founded The Earthwise Bag Company. Today Earthwise Bag Company is a premier supplier of reusable grocery bags in the US (and abroad).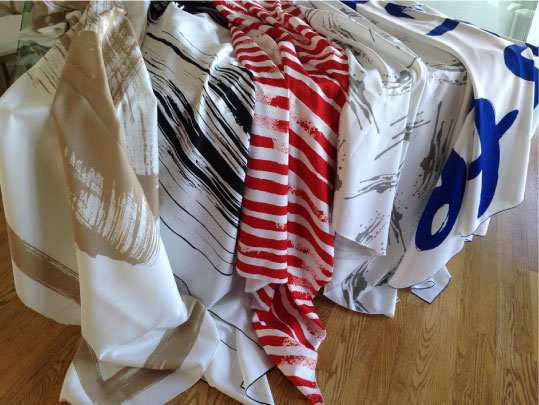 Using fabric made from recycled plastic bottles and transforming them into table coverings is an essential part of BottleCloth's eco-mindful mission. Through a multi-step process, the plastic bottles are made into a thread, which is then woven into a polyester cloth, resulting in a fabric that closely resembles woven cotton.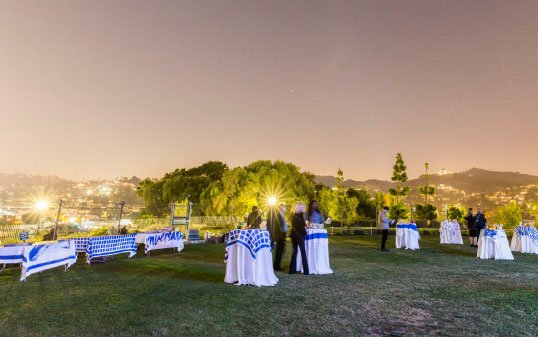 "To put something on the table that is artistic and interesting will enhance the atmosphere and conversation around the table" – Brenda.

Tote bags and pillow covers will be added to the line in Spring 2016.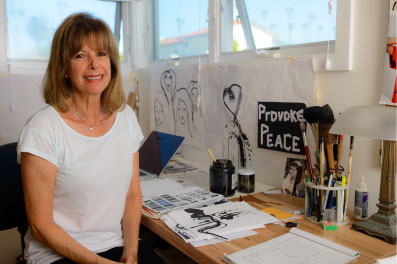 This theme prevailed as Brenda became frustrated at the lack of high-quality, eco-friendly, contemporary, and stylish table coverings that were also easy to use and care for (i.e. and would still look new after multiple washes!). After an extensive global search, she landed on 100% recycled woven fabric.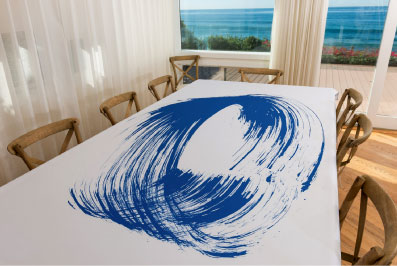 The end result is a modern-day woven polyester fabric that is highly durable, extremely soft, low maintenance, and spill-resistant. This wash-and-go, sustainable textile was exactly the canvas she had been searching for to bring her designs to life. Brenda can be found daily in her studio using a variety of large brushes, inks and paints, working on designs that may ultimately form part of the table coverings line.
BottleCloth's debut Inspiration Collection is a compilation of big fluid brushstrokes representing freedom of movement, bold colors and contemporary geometric shapes (infusing a bit of humor and a modern spin on traditional gingham designs). An exciting addition to her line, Sacks teamed up with Danish Illustrator Ulla Puggaard on two of her table cloth designs. Brenda's modern interpretation of tabletop chic can be seen in every detailed BottleCloth table covering.